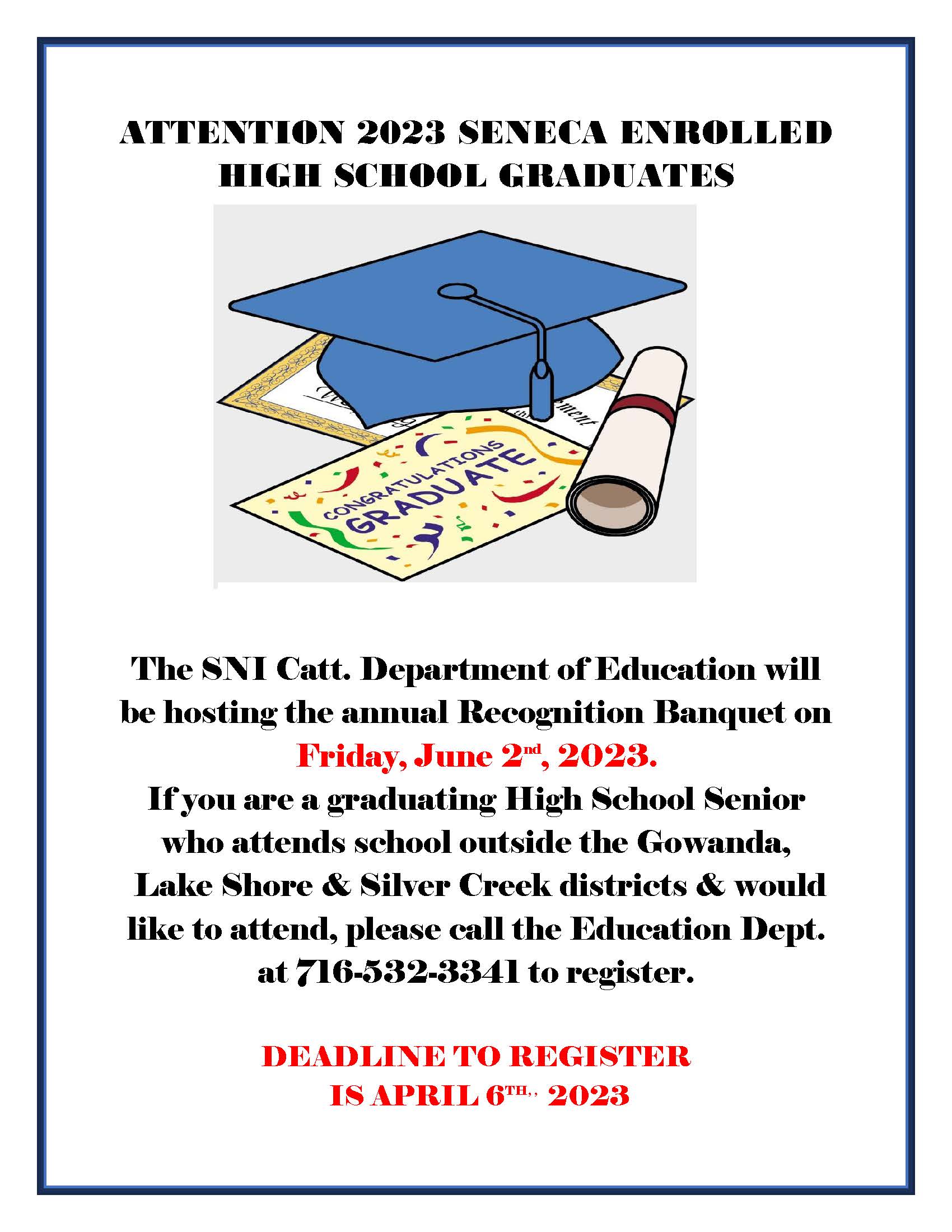 Out of District High School Grad Banquet – Register
Education
The annual Recognition Banquet is on Friday, June 2, 2023. Please call the Education Dept at 716-532-3341 to register if you would like to attend and not a…
Read more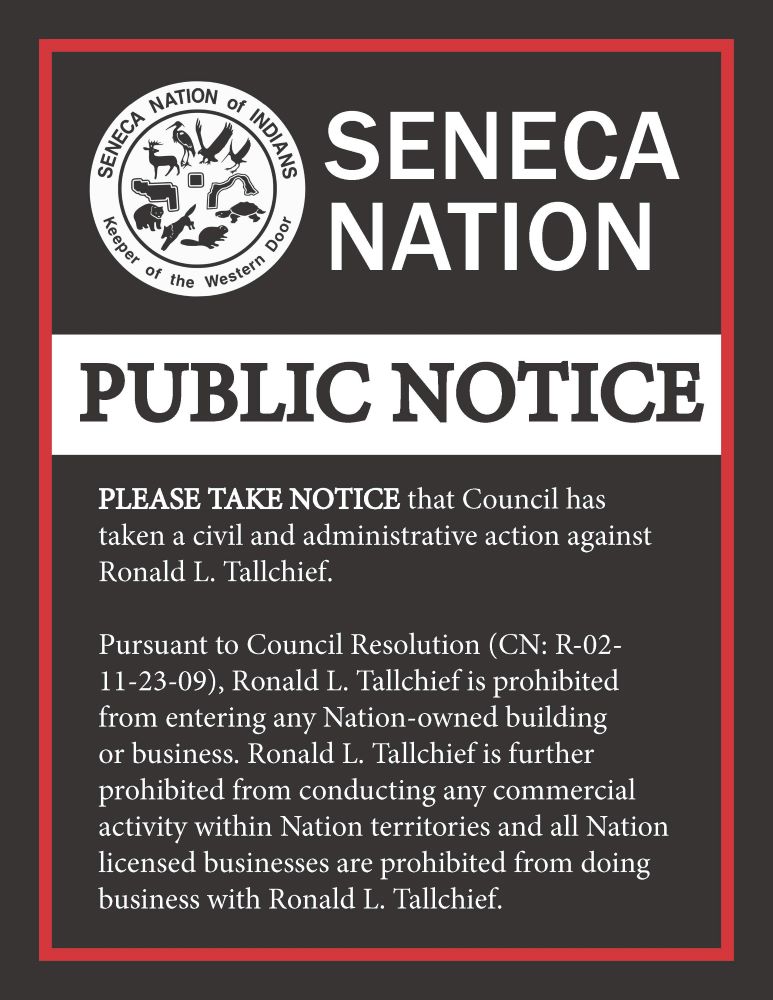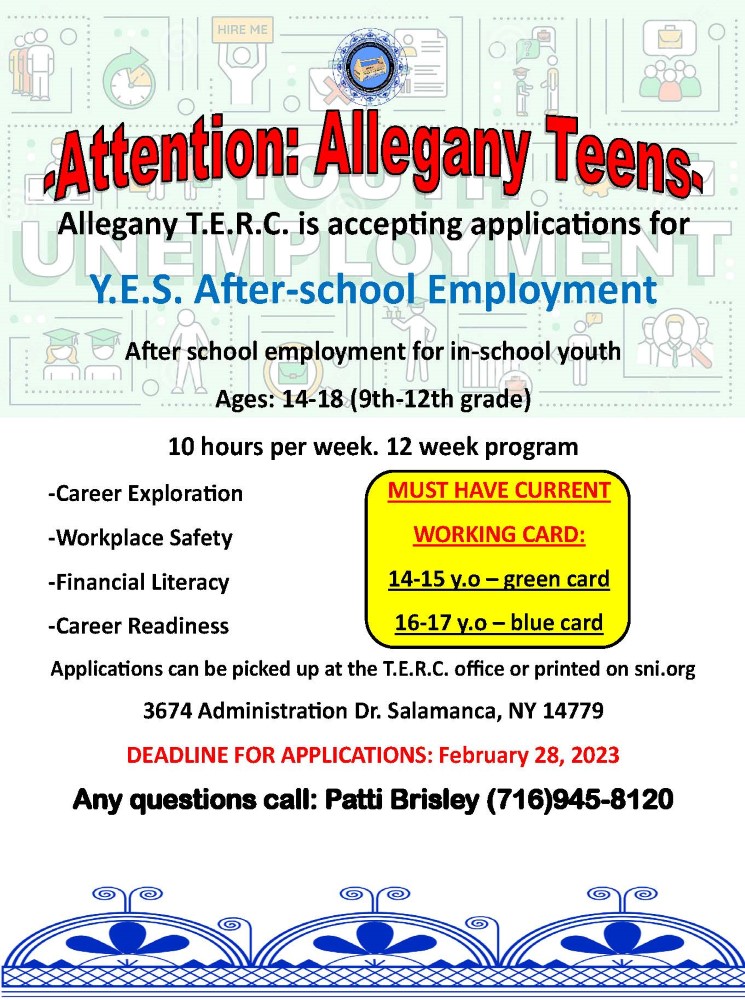 Youth Employment Services (Y.E.S.) Program – Application Deadline: Feb 28th
Careers
After-school employment for 10 hours per week. Applications available! Program runs Mar 6 - May 26th.
Read more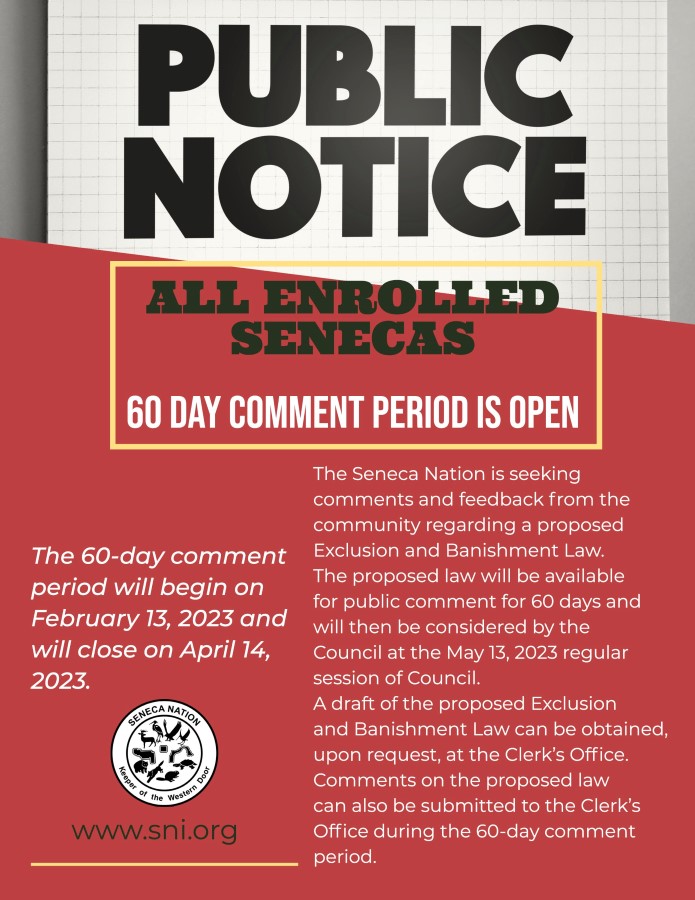 Public Notice: 60 Day Comment Period
Public Notice
The Seneca Nation is seeking comments and feedback from the community regarding a proposed Exclusion and Banishment Law. The proposed law will be available…
Read more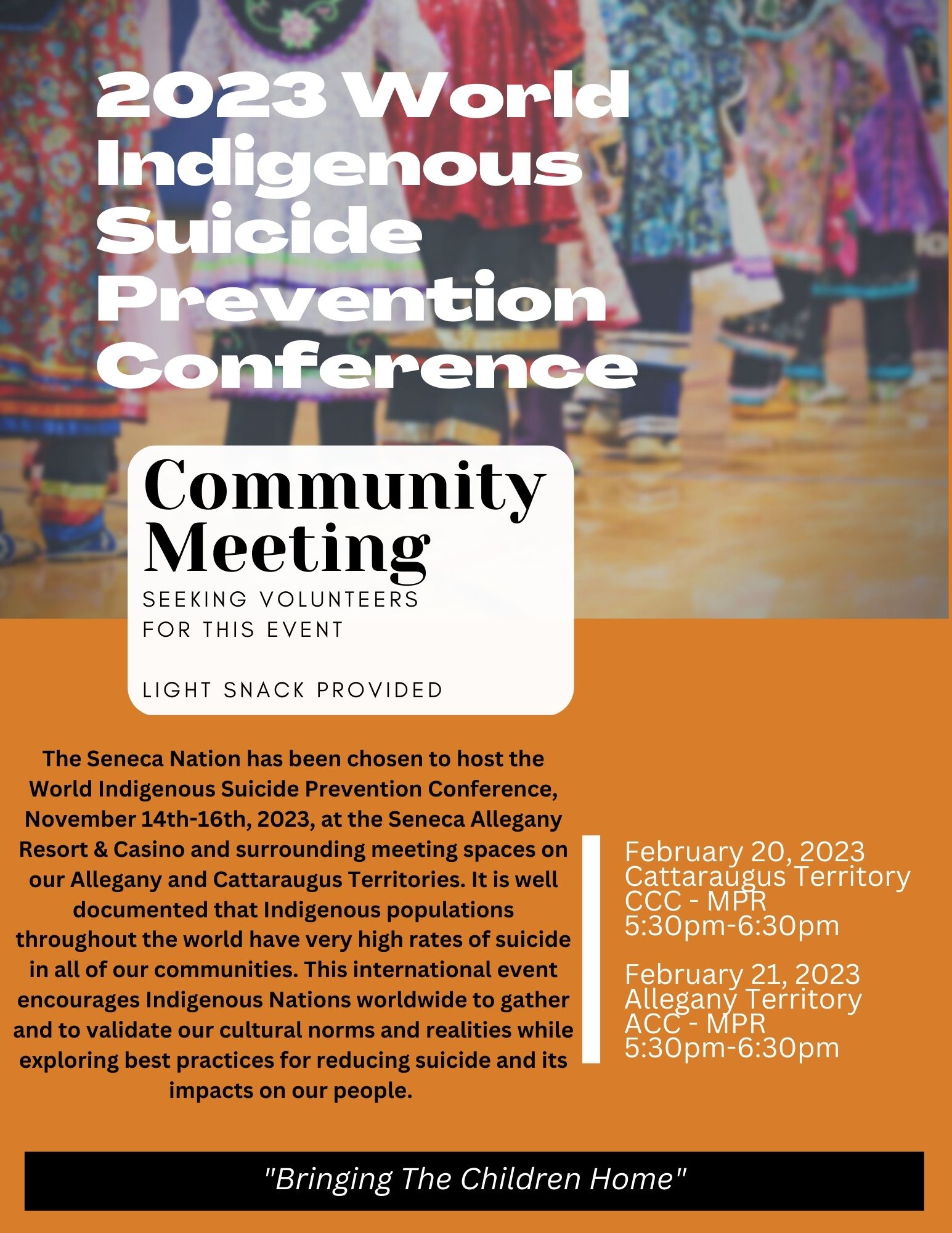 WISPC Community Volunteer Meeting
Public Meeting
Two community meetings planned in preparation for hosting the World Indigenous Suicide Prevention Conference.
Read more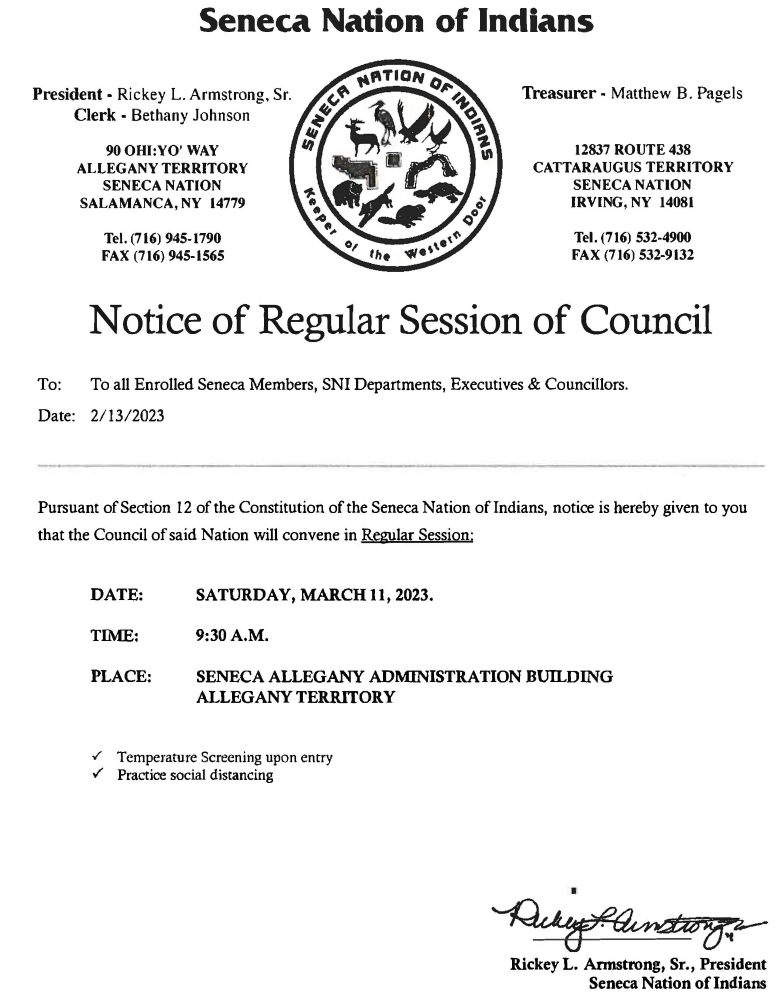 Notice of Regular Session of Council – March 11th
Council Session
Notice is being given that the Council of the Seneca Nation will convene Saturday, March 11, 2023 at the Seneca Allegany Administration Building on the All…
Read more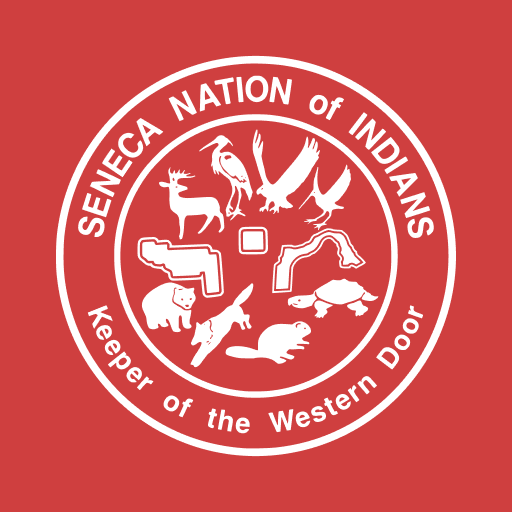 Agenda Regular Session of Council February 11, 2023
Council Session, News and updates
Agenda for the February 11, 2023 Regular Session of Council Agenda-2.11.23-finalDownload
Read more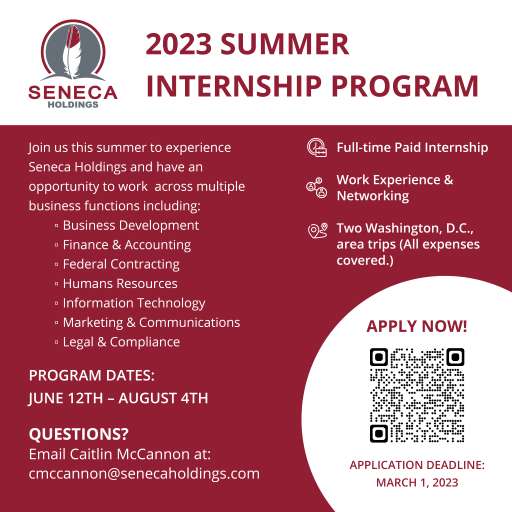 Seneca Holdings 2023 Summer Internship Program
Careers
Seneca Holdings is seeking interns for an 8-week Summer Internship Program intended for college undergraduates interested in pursuing a career in a busines…
Read more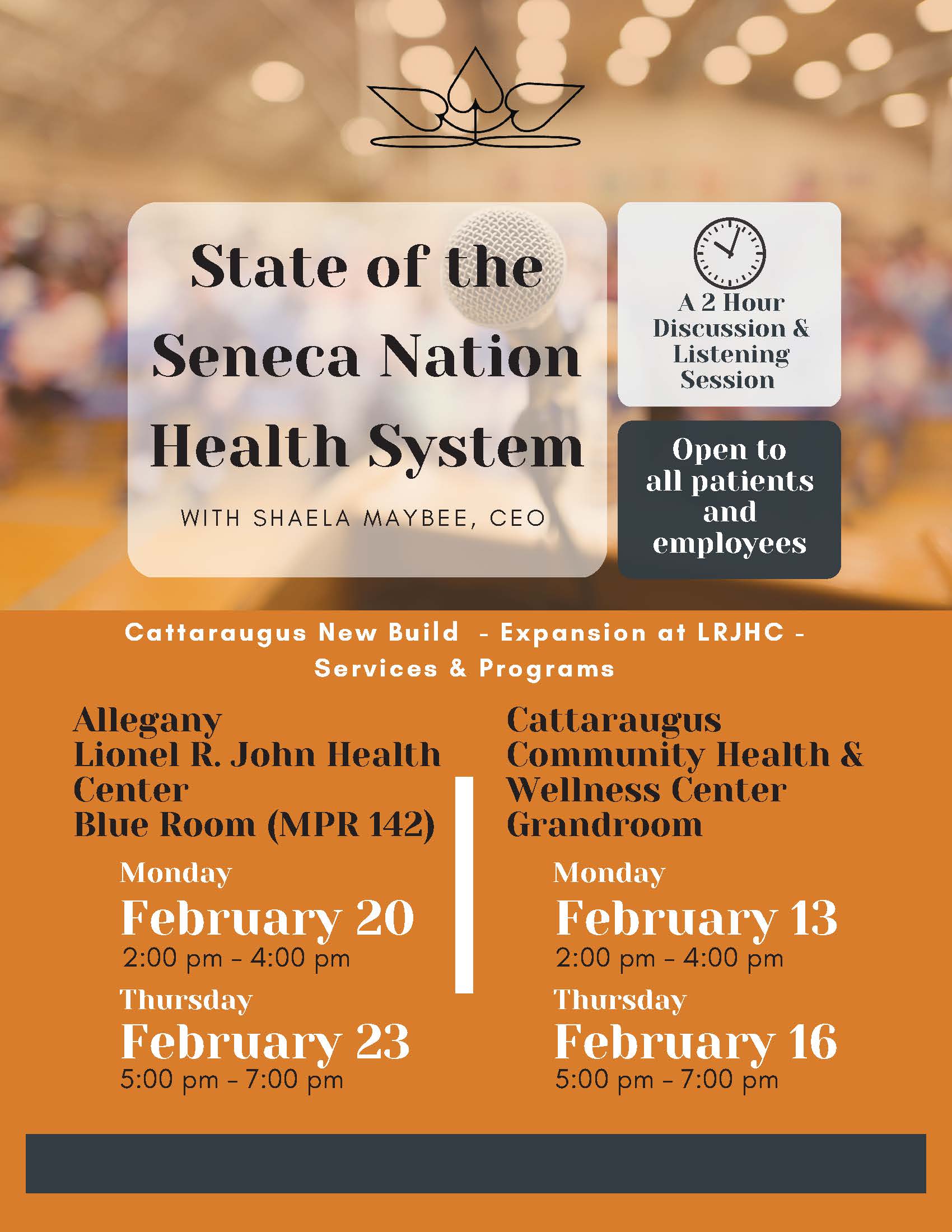 State of the Seneca Nation Health System
Public Meeting
Open to all patients and employees. Some topics include: Cattaraugus New Build, Expansion at LRJHC and Services & Programs.
Read more