Public Notice for Route 219 and Route 954T (Rehabilitation and Restoration)
Read more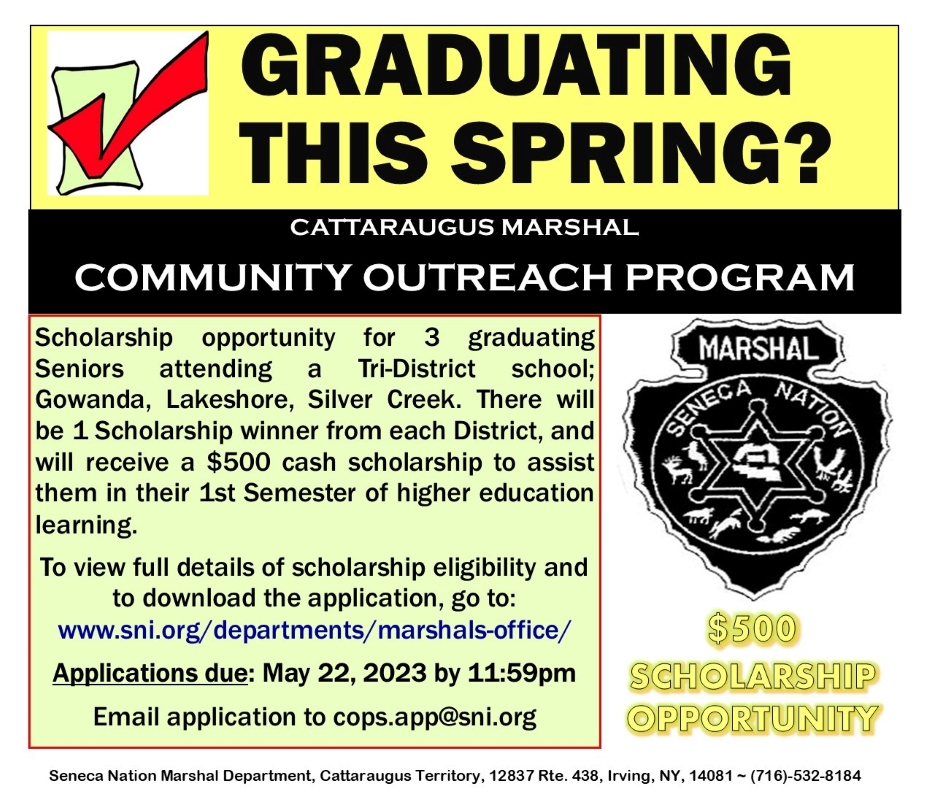 Community Outreach Scholarship Applications
News and updates
Deadline to submit all materials is Monday, May 22, 2023. To view full details of the scholarship, click HERE to download the application.
Read more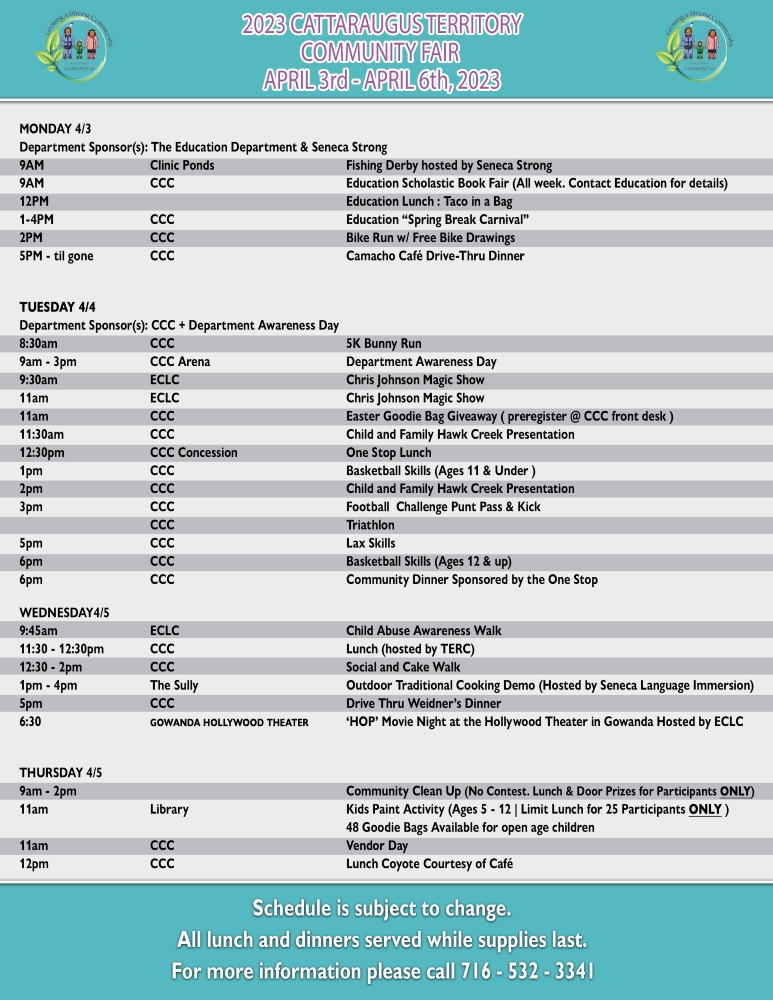 Community Fair Schedule and Events
Events
Monday's Carnival Flyer Monday's Fishing Derby Flyer Tuesday CCC Hop-penings Flyer Tuesday's Sports Day Flyer Tuesday's MiniTriathalon Flye…
Read more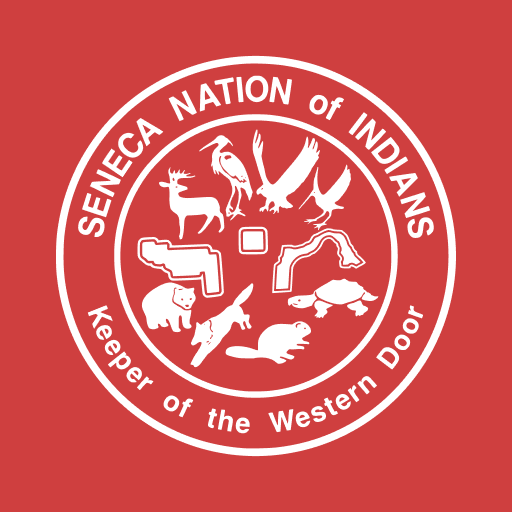 Notice of Regular Session of Council
Council Session
A regular session of Council will be held on Saturday, April 8, 2023 at 10 am at the William Seneca Building.
Read more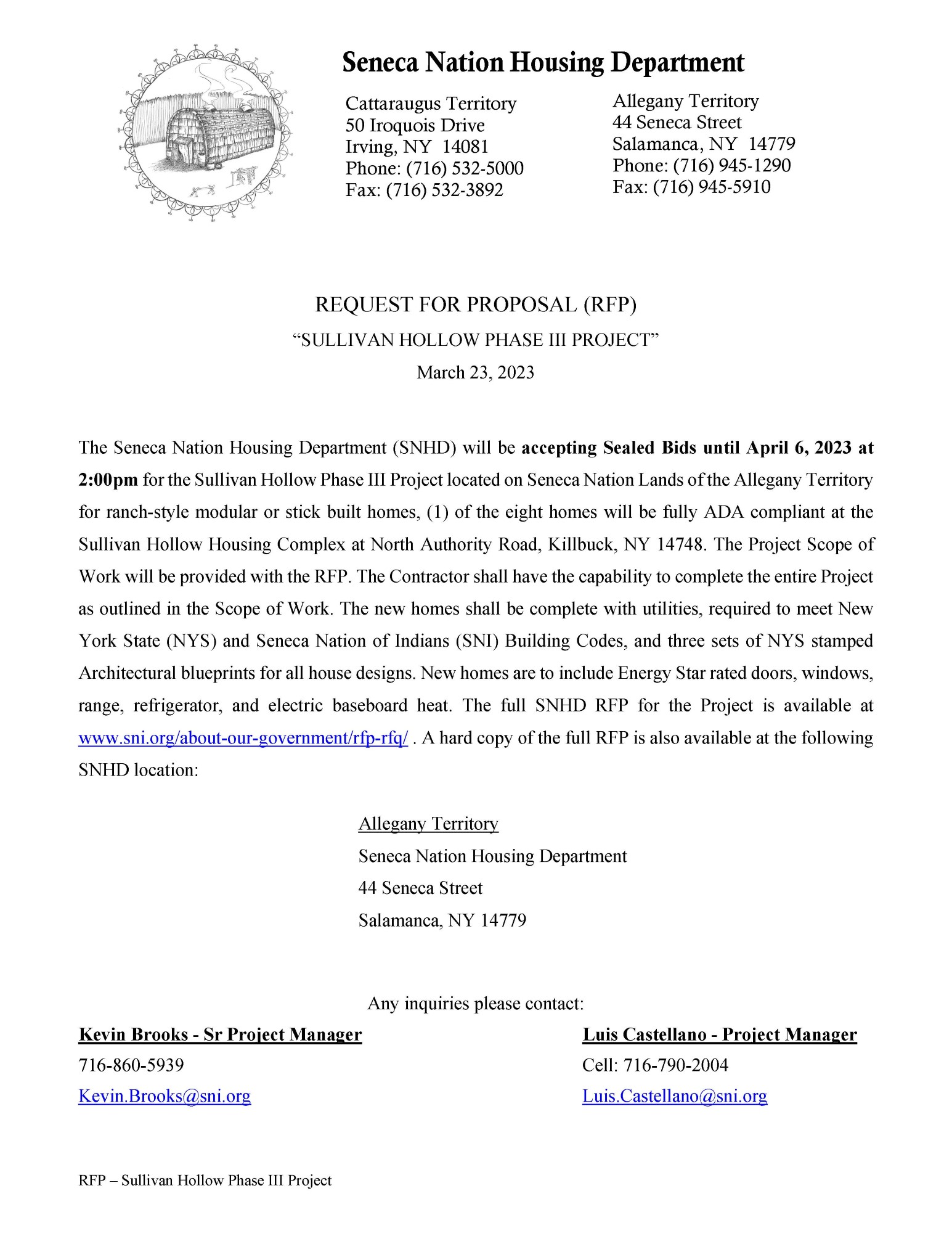 RFP Announcement: Sullivan Hollow Project
Request for Proposals
Deadline to submit sealed bid is April 6, 2023 at 2 pm. Full RFP details available at www.sni.org/about-our-government/rfp-rfq/
Read more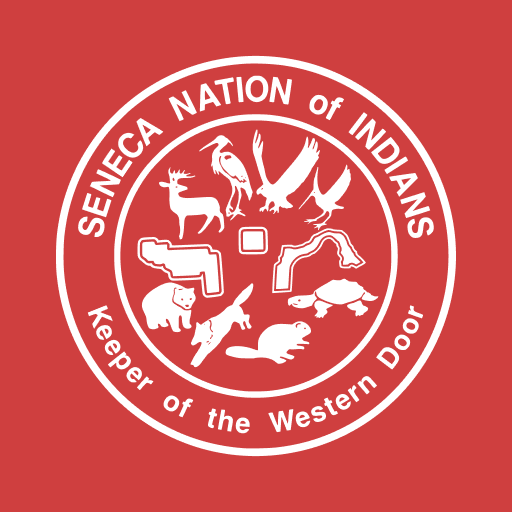 Special Session of Council Agenda March 22, 2023
News and updates, Public Meeting, Public Notice
Special Session of Council at the Seneca Allegany Administration Building on March 22, 2023. Agenda below. Scanned-from-a-Xerox-Multifunction-Printe…
Read more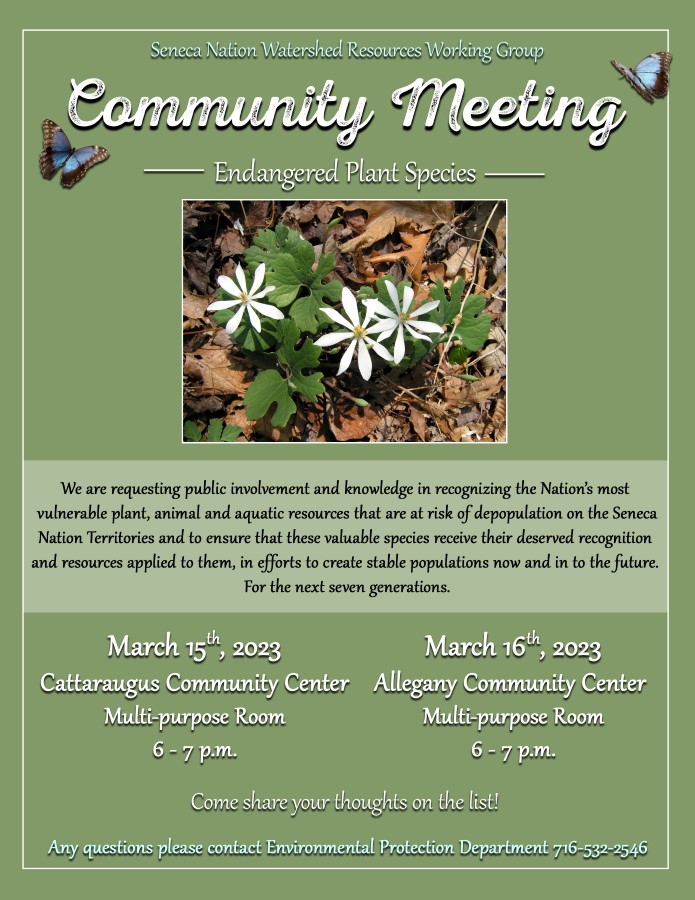 Community Meeting – Endangered Plant Species
Community Meeting
One Eastern White Pine tree (1-gallon container size) will be given away, during each of the "Endangered Plant Species" Community Meetings!&…
Read more