COVID-19 Response
As cases of COVID-19 increase in our area, remember that you or someone you encounter may have the virus and not know it or display symptoms. There are many ways to prevent infection and stop the spread. Whether you feel healthy or not- stay home, wash your hands often, and avoid close contact with people outside of your household (stay 6 feet apart).
If you experience symptoms of COVID-19 including fever, dry cough, or shortness of breath, or have any concerns about your health, call your primary care provider to be assessed. Patients of the Lionel R. John Health Center can call (716) 945-5894 and patients of the Cattaraugus Indian Reservation Health Center can call (716) 532-5582.
News & Upcoming Events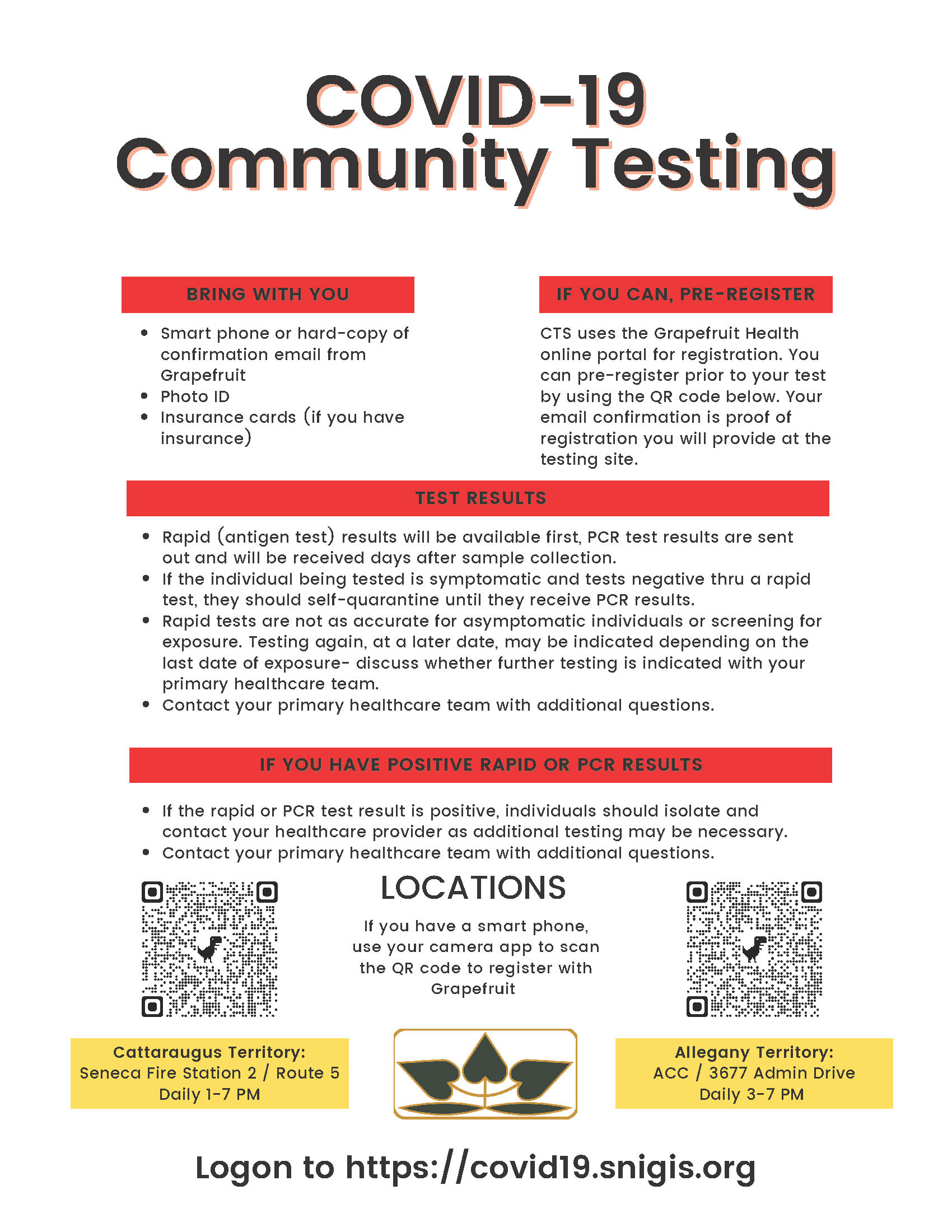 COVID-19 Testing (Cattaraugus)
December 10, 2021
COVID-19 testing will be available daily both at Cattaraugus and Allegany sites.
Read more