Clerk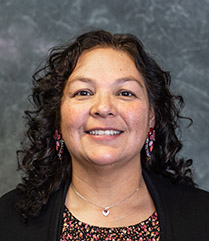 Clerk
Bethany Johnson
Allegany
The Clerk's Office serves all members of the Seneca Nation. The Clerk has two offices, one on the Allegany Territory and one on the Cattaraugus Territory. Both offices maintain identical records.
The utmost function is the recording, preparation, certification and storage of the official records of the Seneca Nation. The Clerk's Office has an integral affiliation with the Tribal Council, Executives, Judicial Departments, Fiscal and other program departments. A large portion of time is devoted to assisting the general public and/or referral to other departments if necessary.
Services provided include, the responsibility for all aspects of Tribal Council "Regular and Special Sessions, i.e. agendas, transcribing and certifying minutes, provides certified motions to appropriate departments or agencies, provides invocator and arranges food for each session, researches past Council minutes and motions and as directed, does research of Deeds and title for Judicial Departments, deeds" records and prepares, genealogical searches, maintains, updates and certifies Native Enrollment records, prepares official additions and deletions to Nation Council for approval, prepares and distributes annuity and Elder payments, provides population statistics, gender and age by Territory, responsible for annuity cloth distribution and photo I.D. cards.
In addition, the Clerk's Office is responsible for processing materials for Supreme Court issues, NYS Sportsman licenses to enrolled members residing on the territory. The office also sells SNI fishing licenses to non-members and issues books to various vendors, receives SNI natural gas payments and forwards to the Fiscal Office, receives business license applications and annuals fees.